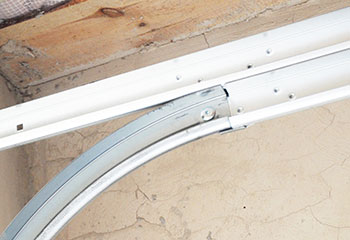 Track Replacement
Customer Issue: The door was making a lot of noise while going up and down and wouldn't open all the way.
Our Solution: Upon inspection, we were able to confirm what we already suspected - the metal rollers were totally worn out and needed to be replaced along with damaged tracks. So, we took down the door and installed the replacement components. We reinstalled and balanced the door and then operated it a couple of times to make sure there were no unresolved issues. Some adjustments later, and the door was as good as new again.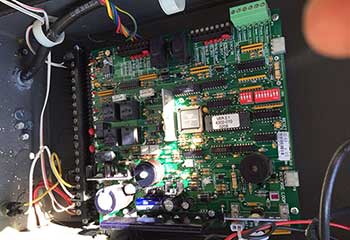 Garage Door Opener Repair
Customer Issue: The garage door opener had a faulty wiring problem.
Our Solution: After ruling out the usual suspects first, we went on to inspect the opener in more detail. We quickly realized that the cause behind the problem were frayed wires in the opener. As soon as we replaced the wires, the opener started working properly again. We also resolved a couple of minor issues and applied lubricant where necessary.