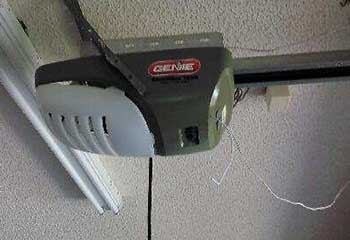 Opener Repair
Customer Issue: Mrs. Gardner found that her garage door had recently started making a lot of noise while moving and grew worried that it would break down.
Our Solution: After finding no visual problems with the garage door system, we decided to disconnect and bring down the Genie 4042-TKH model garage door opener to examine. Our experts opened it up and determined that the motor had a fault in it. We took it out and replaced it with a new one, reconnected the opener, and made certain it worked without noise again.
Alicia Gardner
- Tolleson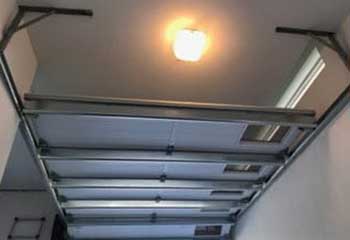 Garage Door Off Track
Customer Issue: The customer had gotten one of his bottom rollers out of the track during some attempted home repair.
Our Solution: After lifting the garage door all the way off track manually, our team repaired the bent track and notified the customer that he should consider replacing it before sliding the door back into place, reconnecting the lift cables, and giving it a test.
Scott Summers
- Scottsdale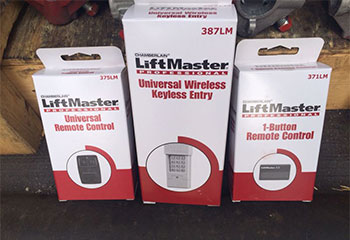 Opener Remote Control Failed
Customer Issue: The customer's door kept closing again as soon as he tried to open it.
Our Solution: Our team checked the wall panel and the opener travel limit settings first. When they didn't find anything, they checked the remote control and found that its internal wiring was damaged again. The presented the customer with a few options for a replacement remote, and he chose the 375UT 2-button universal remote that allowed him to also operate his driveway gate (which also had a LiftMaster opener).
Brandon Thomas
- Guadalupe
Panel Replacement
Customer Issue: Damaged panels.
Our Solution: We were able to remove the panels that broke and installed new ones in their place that were of a matching material and design, thus preserving the door's appearance and curb appeal, as well as its functionality.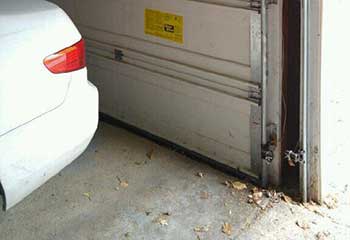 Sensor Alignment
Customer Issue: Sensors were misaligned.
Our Solution: After performing a few tests and examining the opener and the tracks, we quickly determined the problem to be that the safety sensors had become misaligned. We carefully readjusted their position and made sure that the door was able to close again and that the reversal system was working properly.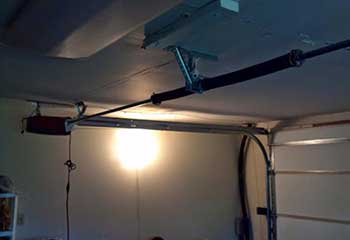 Spring Replacement
Customer Issue: Broken spring.
Our Solution: We carefully removed the remains of the old spring, installed a new one in its place and then adjusted its tension to make sure the door could move safely again.